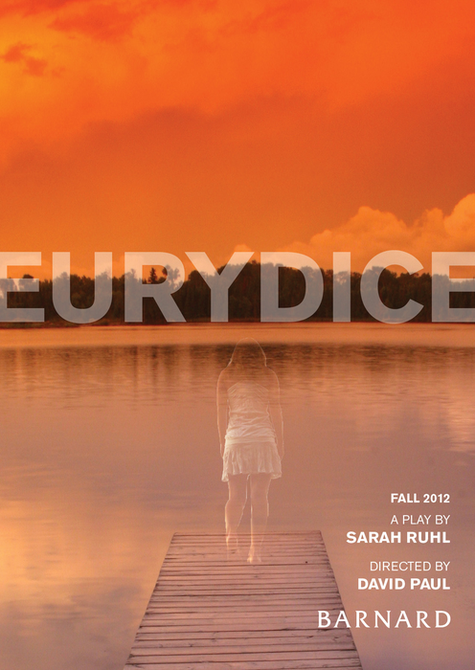 Eurydice by Sarah Ruhl
Directed by David Paul
Our 2012–13 season opened with David Paul's production of Sarah Ruhl's contemporary classic, Eurydice, at once an updating of the Orpheus and Eurydice myth and an interrogation of its place and function in contemporary cultural politics.
Minor Latham Playhouse
October 18 – 20, 2012

The Winter's Tale by William Shakespeare
Directed by Alice Reagan
One of Shakespeare's most beloved plays, The Winter's Tale offers a romantic, yet clear-eyed parable of outrage and forgiveness, a tale in which many wrongs can be righted, but some wounds refuse to be healed by the balm of time.
Minor Latham Playhouse
December 6 – 8, 2012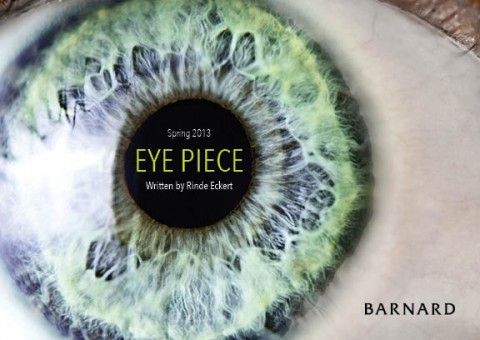 Eye Piece by Rinde Eckert
Directed by Rinde Eckert and David Schweizer
A searching inquiry into the personal meaning — and the mythological, historical, artistic, and social significance — of the loss of vision, Eye Piece is an alchemical, illuminating theatrical work by the Pulitzer-Prize nominated and Obie-Award award winning writer, composer, director, and performer Rinde Eckert. Eckert was recently named a Doris Duke Artist by the Doris Duke Charitable Foundation and his music/theatre works have been produced by the Foundry Theater, American Repertory Theatre, New York Theatre Workshop, Berkeley Rep, and many other stages around the world.
Thursday, March 7 at 8 PM
Friday, March 8 at 8 PM
Saturday, March 9 at 3 PM & 8 PM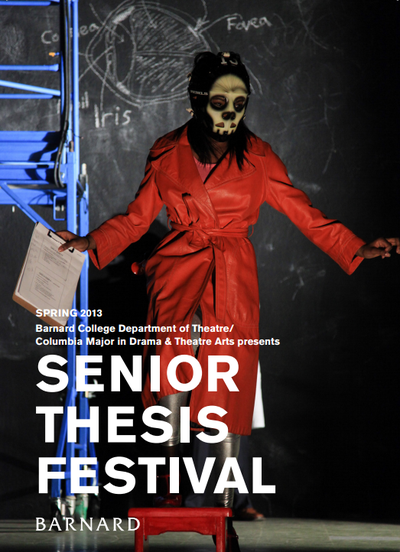 Senior Thesis Festival I
The Owl Answers by Adrienne Kennedy
Thursday, April 25, 9 PM
Friday, April 26, 7 PM
Saturday, April 27, 8 PM
Directed by Rebecca Clark
The Magic Tower by Tennessee Williams
Thursday, April 25, 7 PM
Friday, April 26, 8 PM
Saturday, April 27, 9 PM
Directed by Christina McCarver
Trifles by Susan Glaspell
Thursday, April 25, 8 PM
Friday, April 26, 9 PM
Saturday, April 27, 7 PM
Directed by Kyle Radler
Dramaturgy by Alexandra Ley
Minor Latham Playhouse, 118 Milbank Hall
Four senior theatre majors present their theses in directing and dramaturgy, which run in repertory in the first of two installments of Senior Thesis Festival 2013. Design, performances, and management by Barnard and Columbia theatre students. Advised by Theatre Department faculty members Alice Reagan, Hana Worthen, and Anne Kenney.