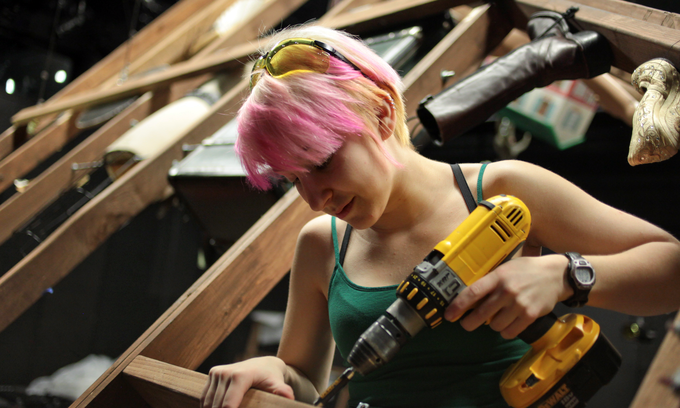 The Department of Theatre typically hires new student workers at the beginning of each academic year.  We offer a variety of production and administrative positions, including jobs in the scene and costume shops, design studio, and office/administrative work.
We are particularly interested in students with the following skills and interests:
carpentry
sewing
stage lighting
painting
handling audio-visual equipment
computer graphics
website design
typing and office work
publicity
box office
house and stage management
 
Compensation
We start new student workers at a higher rate than the minimum required; students re-hired in successive years automatically receive raises.
 
Work Schedules
Hours range from 4-8 per week between 10 AM and 6 PM weekdays, plus opportunities for optional extra work based on the needs of the current production. A minimum regular weekly commitment is expected.
 
How to Apply
Barnard College students can visit Beyond Barnard at https://barnard.edu/beyond-barnard/campus-roles to learn how to apply.
Columbia College, GS, and SEAS students are eligible for jobs with the Theatre Department but must apply directly by email to theatre@barnard.edu.  Please include "student employment" in the subject line and attach a letter of interest and resume to your email.
From the applicant pool we will contact a certain number of students to schedule an interview.