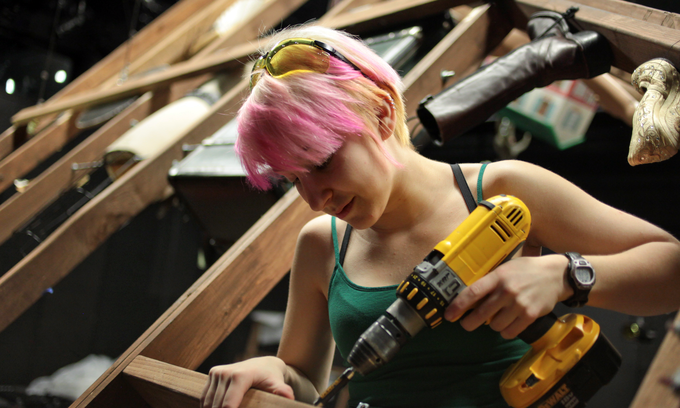 The Department of Theatre is now accepting applications for new student workers for 2019-20!
We offer a variety of production and administrative positions, including jobs in the scene and costume shops, design studio, and office/administrative work.
We are particularly interested in students with the following skills:
carpentry,

sewing,

stage lighting,

painting,

handling audio-visual equipment,

computer graphics,

web skills,

typing and office work,

publicity,

box office,

house and stage management.
 
Compensation
Most of our jobs start at $15/hour. We will accept applications from Barnard and Columbia students with Federal Work-Study or BC/CU College Job awards.
 
Work Schedules
Hours range from 4-8 per week between 10 AM and 6 PM weekdays, plus opportunities for optional extra work based on the needs of the current production. A minimum regular weekly commitment is expected.
 
How to Apply
1. Please contact Barnard Works here.  
We will distribute your application among the various Barnard Theatre staff members, and will each get in touch with candidates directly to set up interviews.
These jobs tend to go quickly, so we recommend applying over the weekend if you're interested.