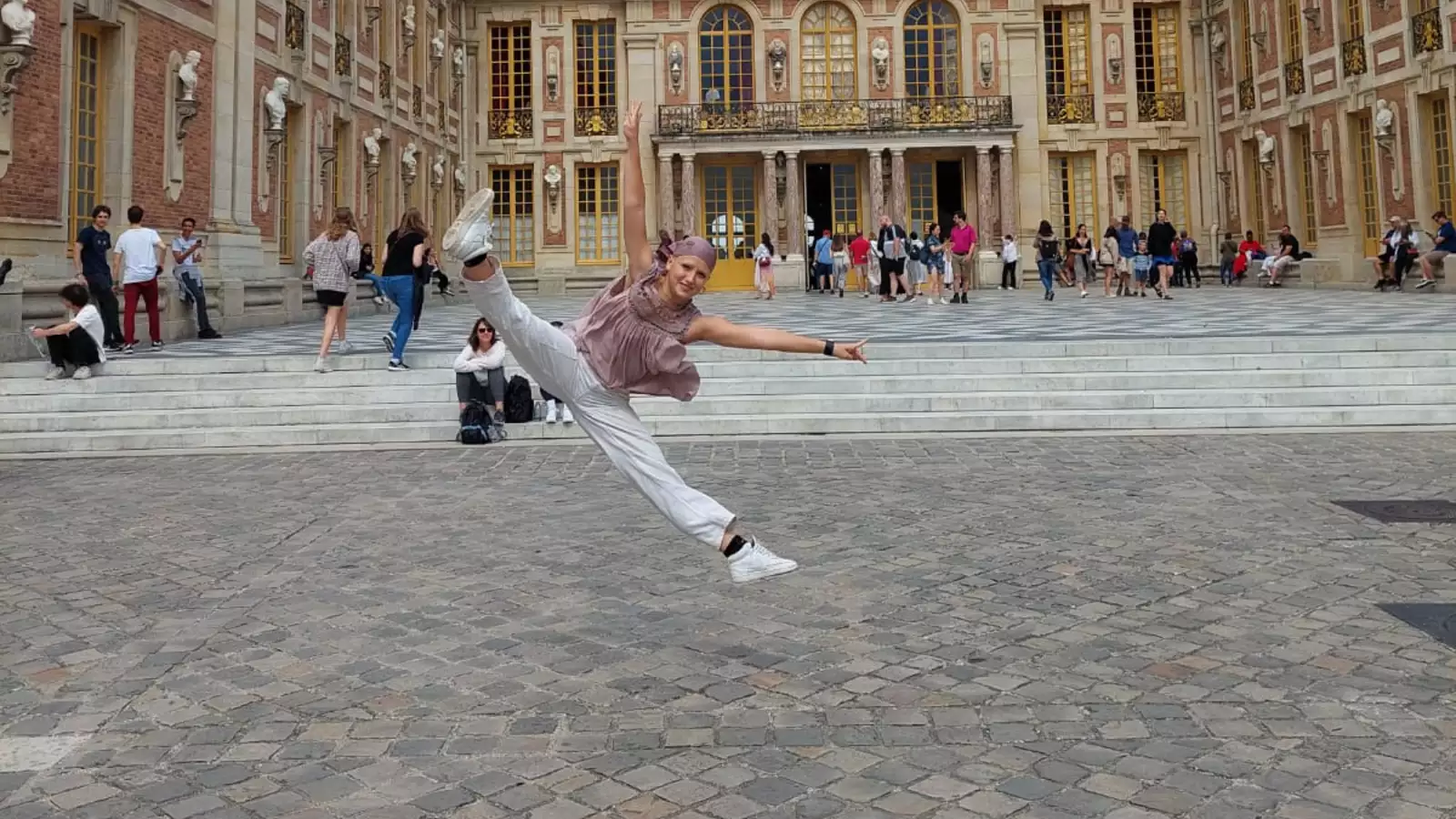 This summer's study abroad programs marked Barnard's return to international travel over the academic break after a two-year pandemic pause. The programs presented exciting opportunities for students to once again gain educational experience in an international setting. Today, Barnard offers more than 120 study abroad programs to choose from across the academic year or for summer.
Giorgio DiMauro, Associate Provost of International Initiatives and Special Projects, is tasked with broadening Barnard's international footprint and organizing faculty-led programs abroad. "We are thrilled to once again offer students the opportunity to explore a range of subjects abroad with their favorite Barnard faculty members," said DiMauro. "Topics this summer include a rich array of performing arts in Paris: theatre translation, acting, and dance, as well as advanced Spanish language and sustainable development in Ecuador." 
Get an inside look at our community's expeditions to Ecuador and Paris below. 
Translating Theatre Workshop in Paris | Professor Laurie Postlewate, Paris, France (May 15 - June 18)
Senior lecturer in French Laurie Postlewate and 15 students traveled to Paris for a five-week program offered through the Barnard French Department. Students read, studied, discussed, and translated five French plays into English in Postlewate's Translating Theatre Workshop. 
For a fully immersive experience into the theatre landscape of the city, which encapsulates a diverse range of genres, students were able to attend plays and meet with the theatre translators, directors, and members of the production team. Outside the theatre, students were exposed to other cultural aspects of the city through weekly hands-on activities programmed by the Columbia Global Centers and on outings to places like the Palace of Versailles. 
Postlewate's course works in tandem with Barnard Acting in Paris, newly launched in summer 2022 and taught by theatre lecturer Gisela Cardenas. Students collaborated with one another on plays, and those who took the acting course performed and rehearsed the scenes translated by the students in the translation workshop. 
The unique collaboration between the departments set the stage for enriching discussions regarding the nuances of translating. "Words are not neutral. They come from the body that utters [and] translates them," said Postlewate. "In this way, translations also incarnate, through different sounds and images, someone else's experience." The final culmination of the partnership between the acting and translation programs was a performance of scenes by the acting students, along with a follow-up discussion between the two groups.
TRANSLATING THEATRE WORKSHOP IN PARIS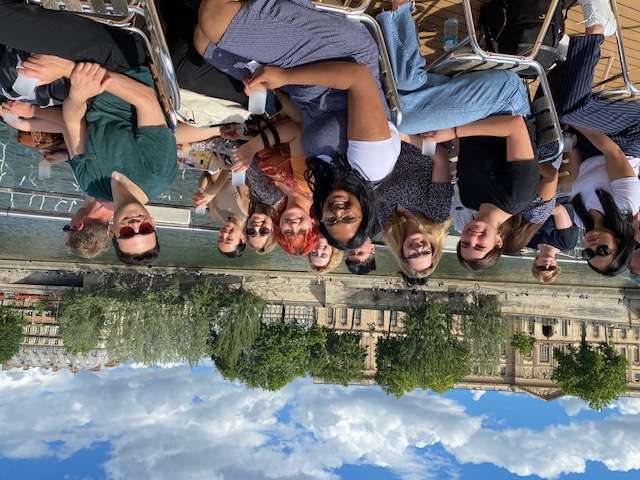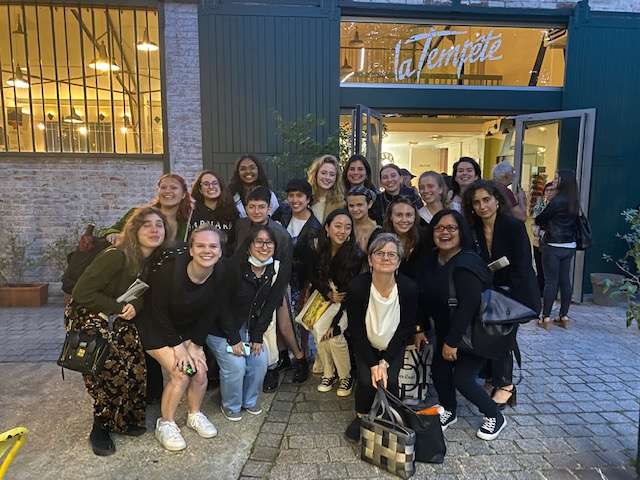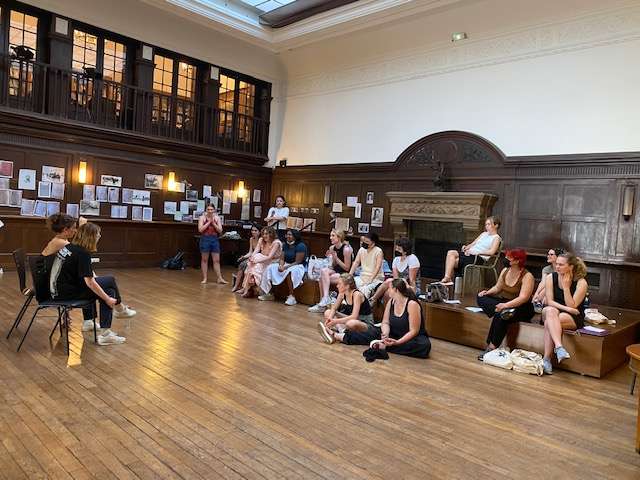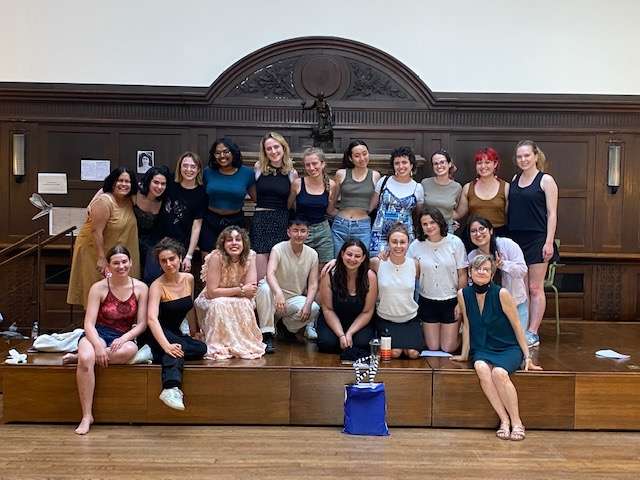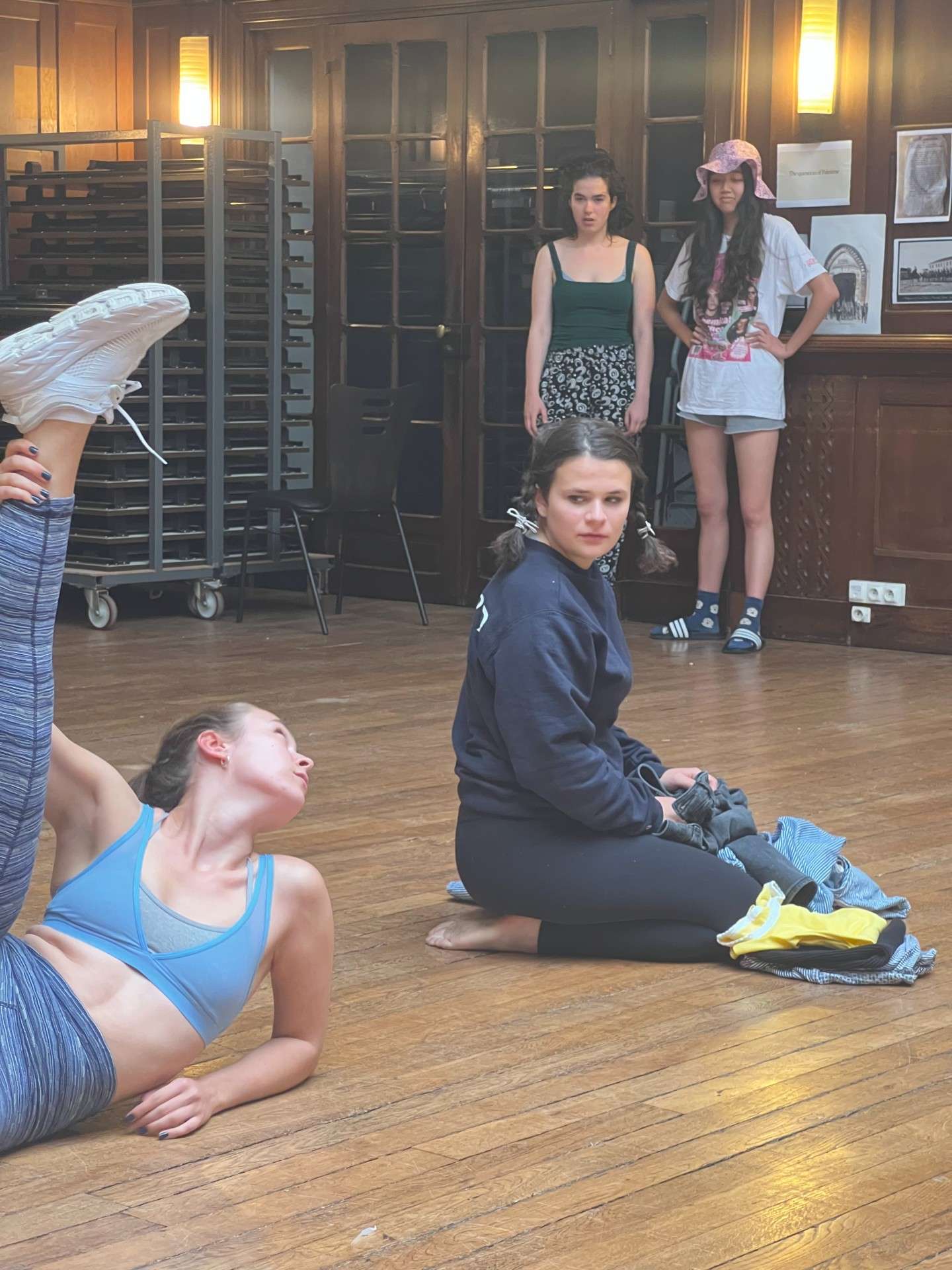 Acting in Paris | Professor Gisela Cardenas, Paris, France (May 15 - June 18)
Gisela Cardenas, lecturer in the Department of Theatre, brought 16 students to Paris for a five-week-long Barnard Acting in Paris program. In addition to learning about advanced acting material and plays, students participated in workshops on movement and rhythm led by master French theatre practitioners. This year, the program also invited a well-known Romanian-French theatre and TV actress, Simona Maicanescu, to connect theatre acting to a performer's work on TV and film. Students also regularly attended live performances, ranging from classic theatre to contemporary dance.
"Seeing both classes working together [the acting workshop and Postlewate's Translating Theatre Workshop] — supporting each other, questioning, and sharing a scene on stage — has been a great way of practicing the education we stand behind at Barnard, where a spirit of inquiry, research, and respect is constantly under the basis of our work," said Cardenas. "The students thrive in such an intense environment, constantly stimulated by new ideas and a different culture."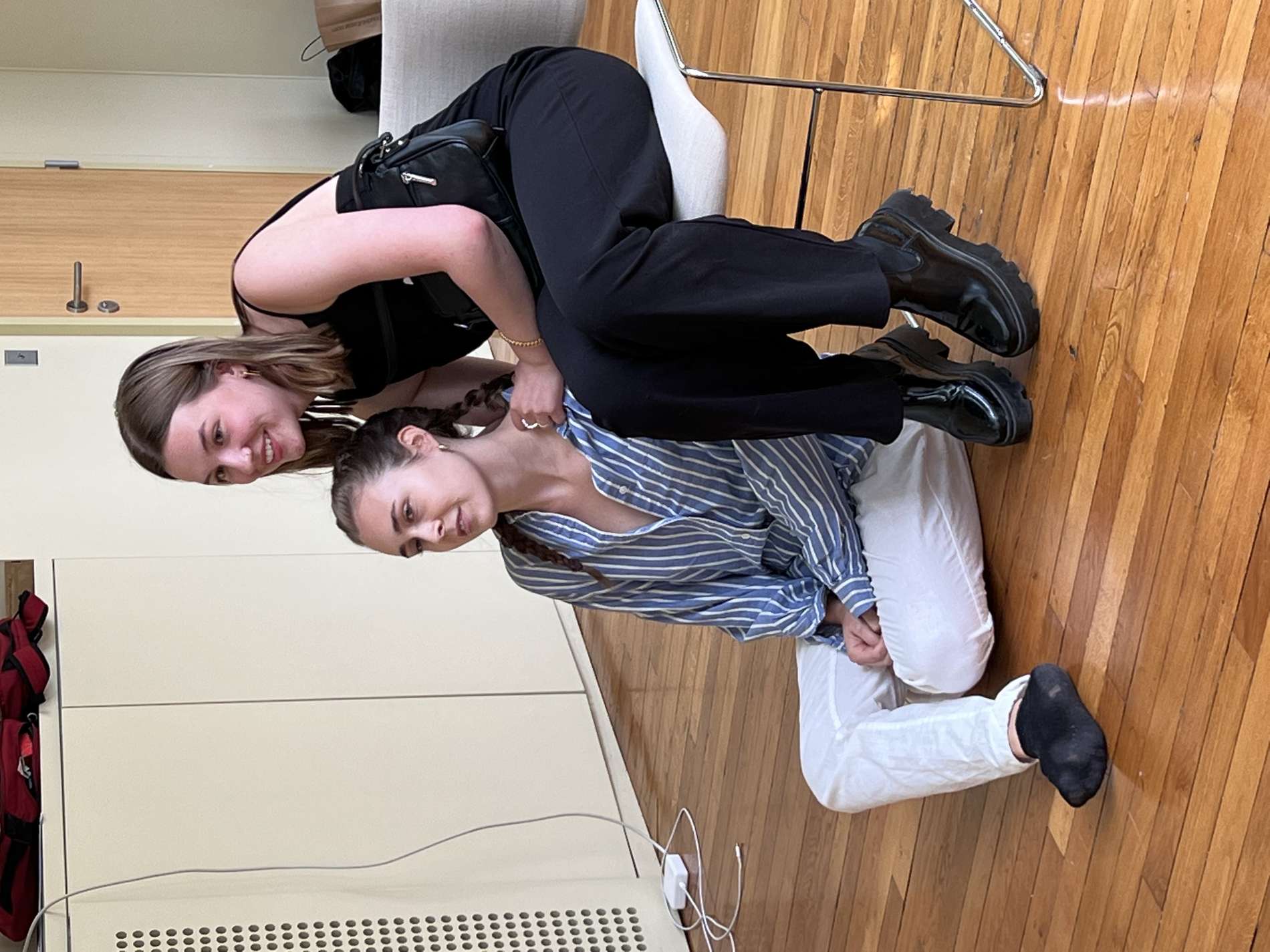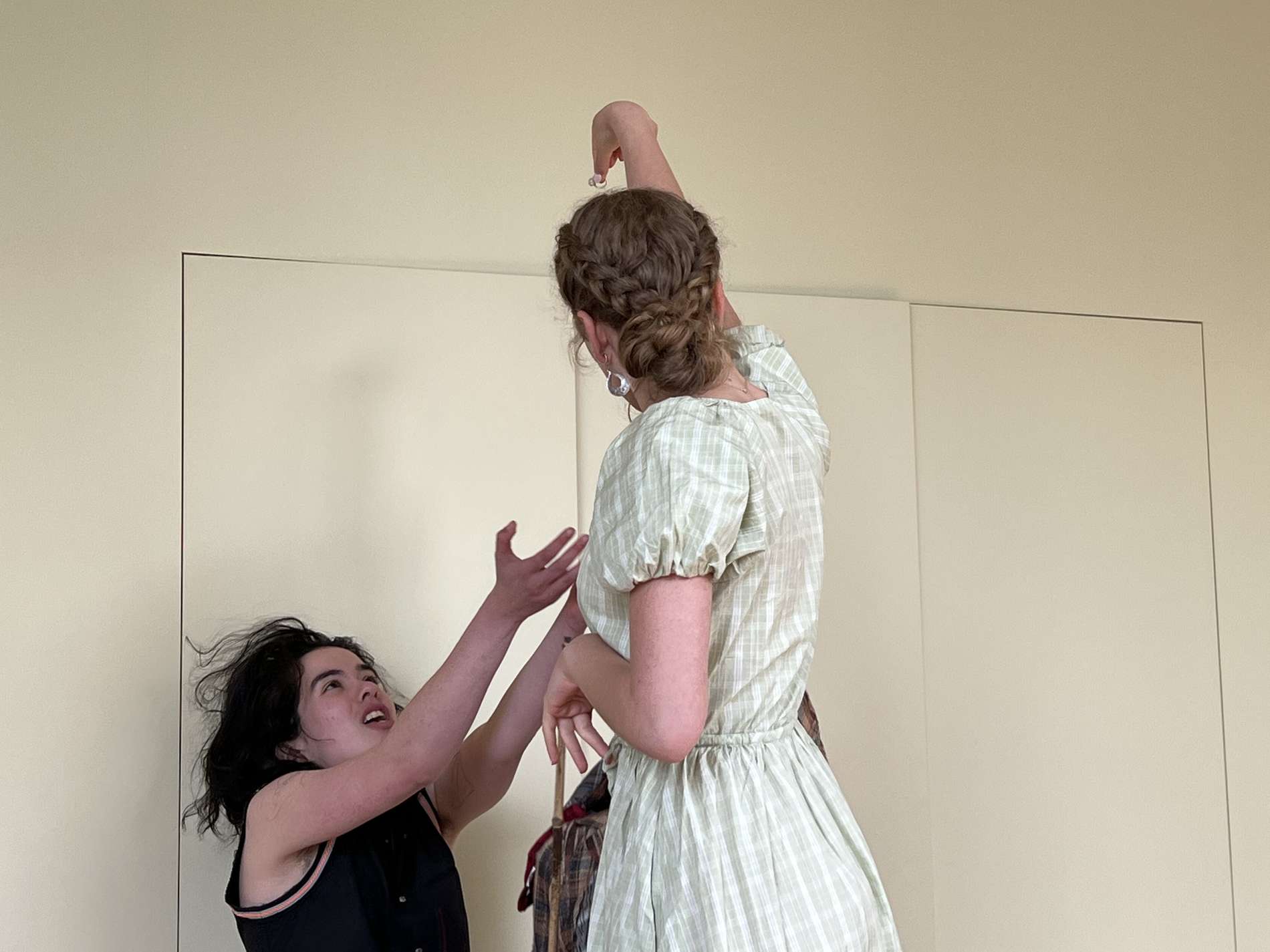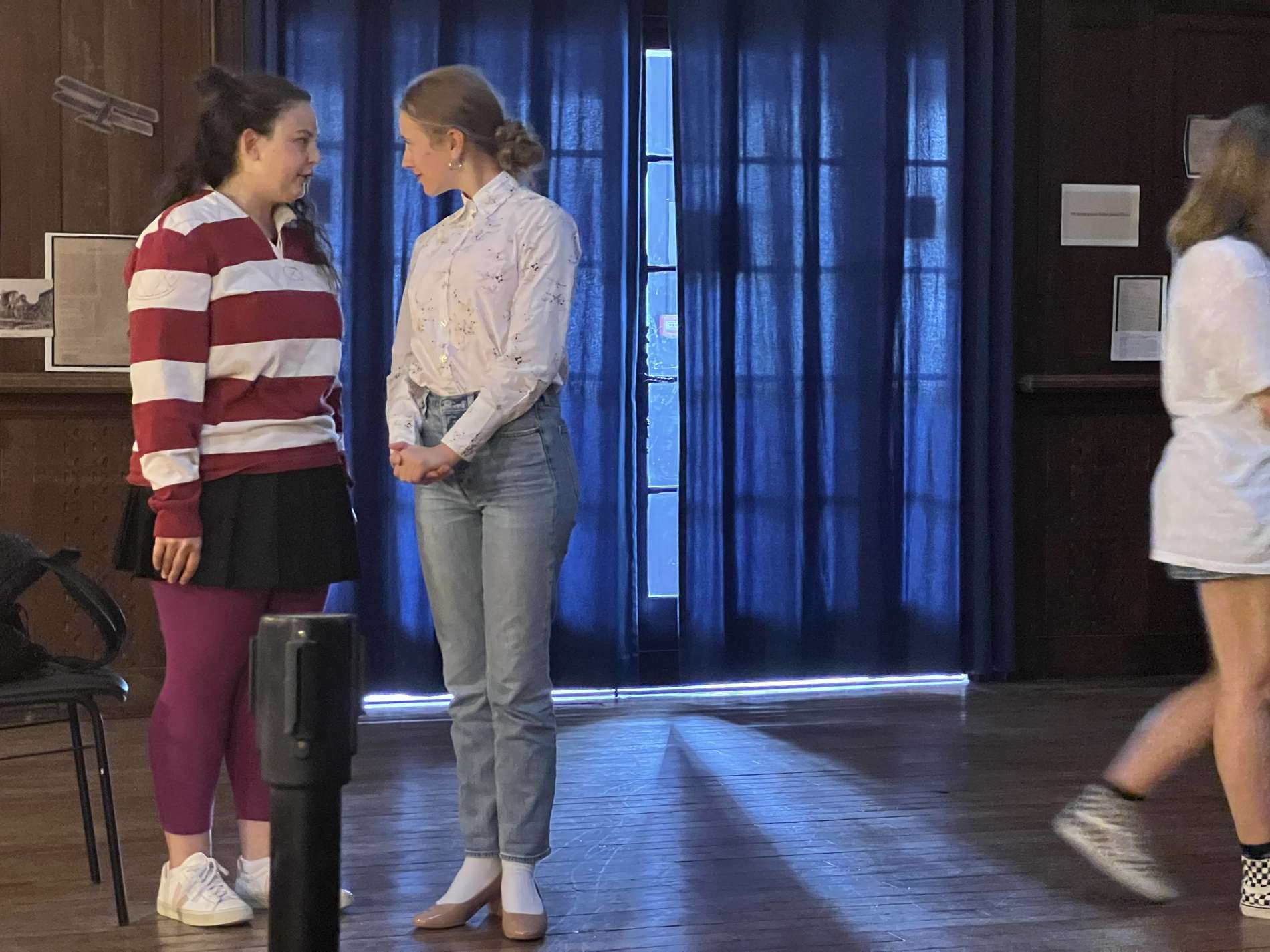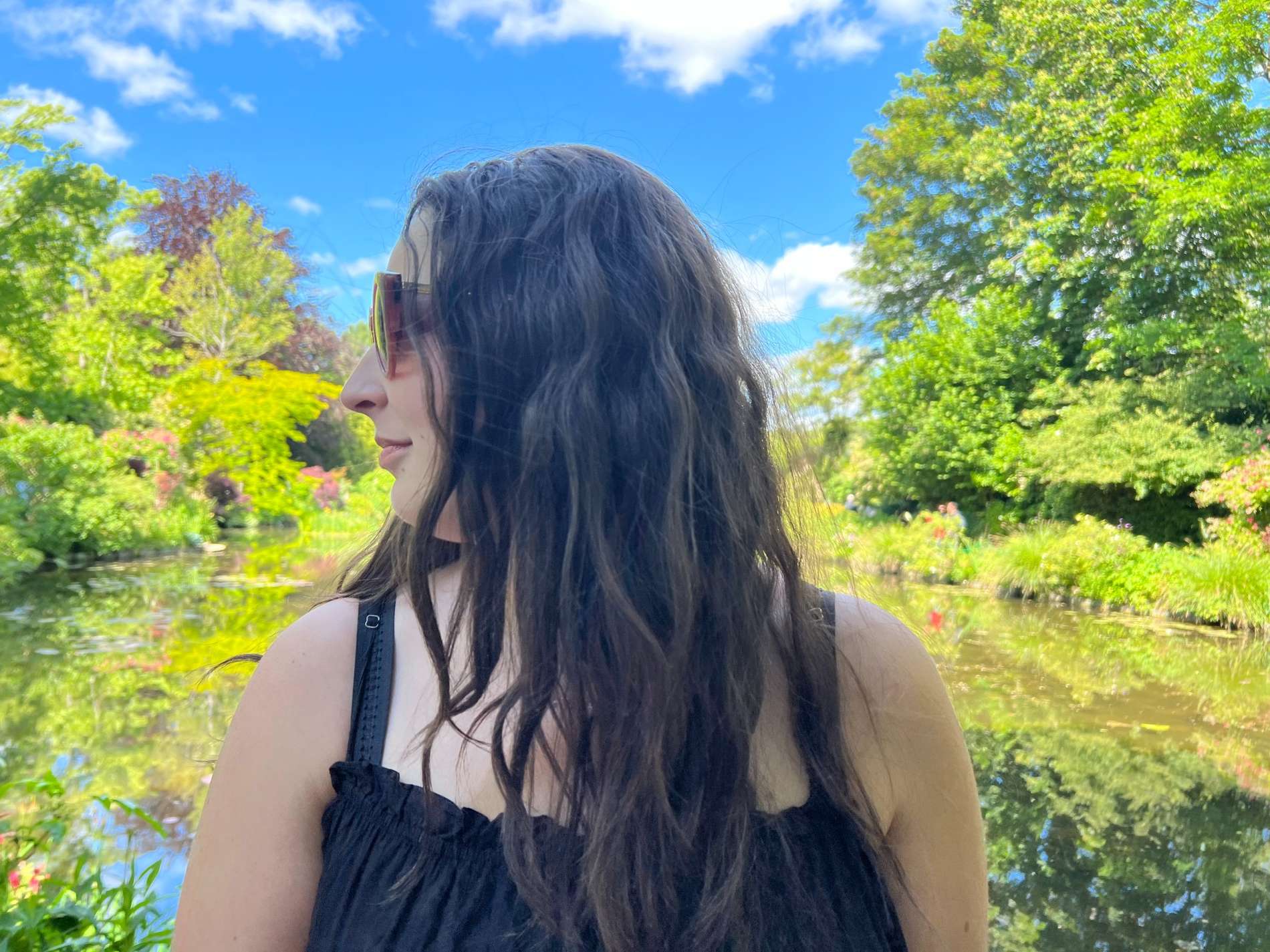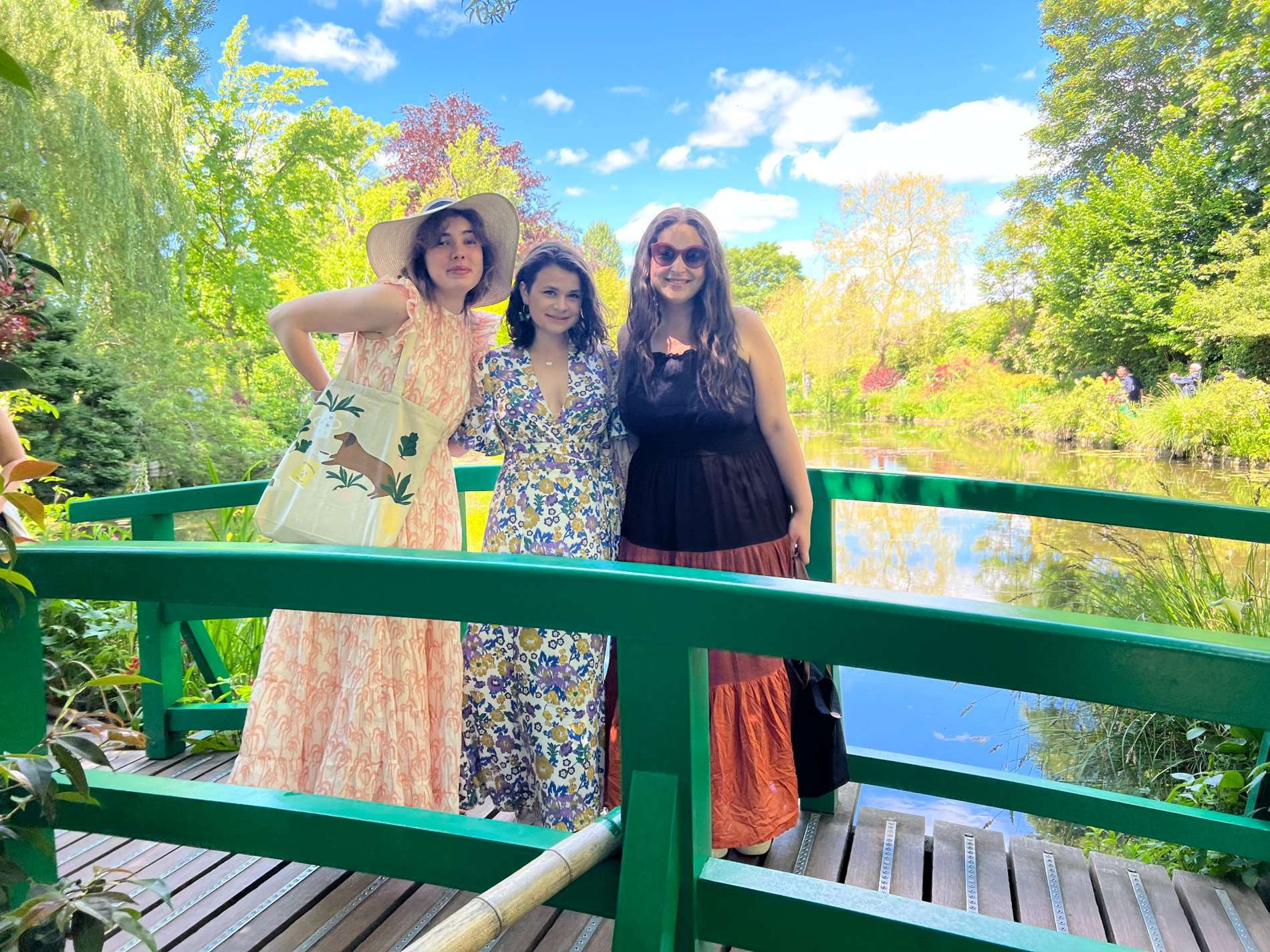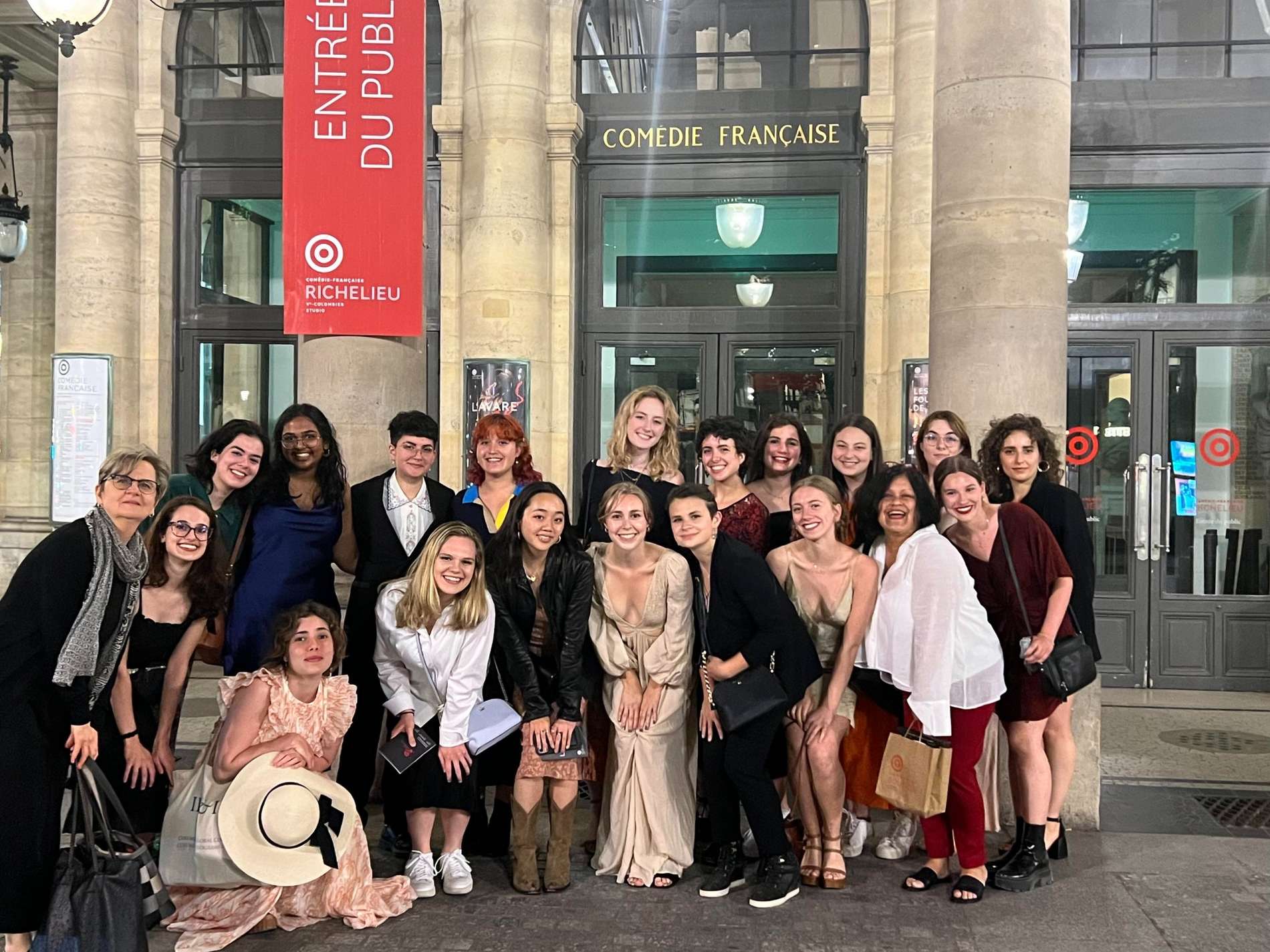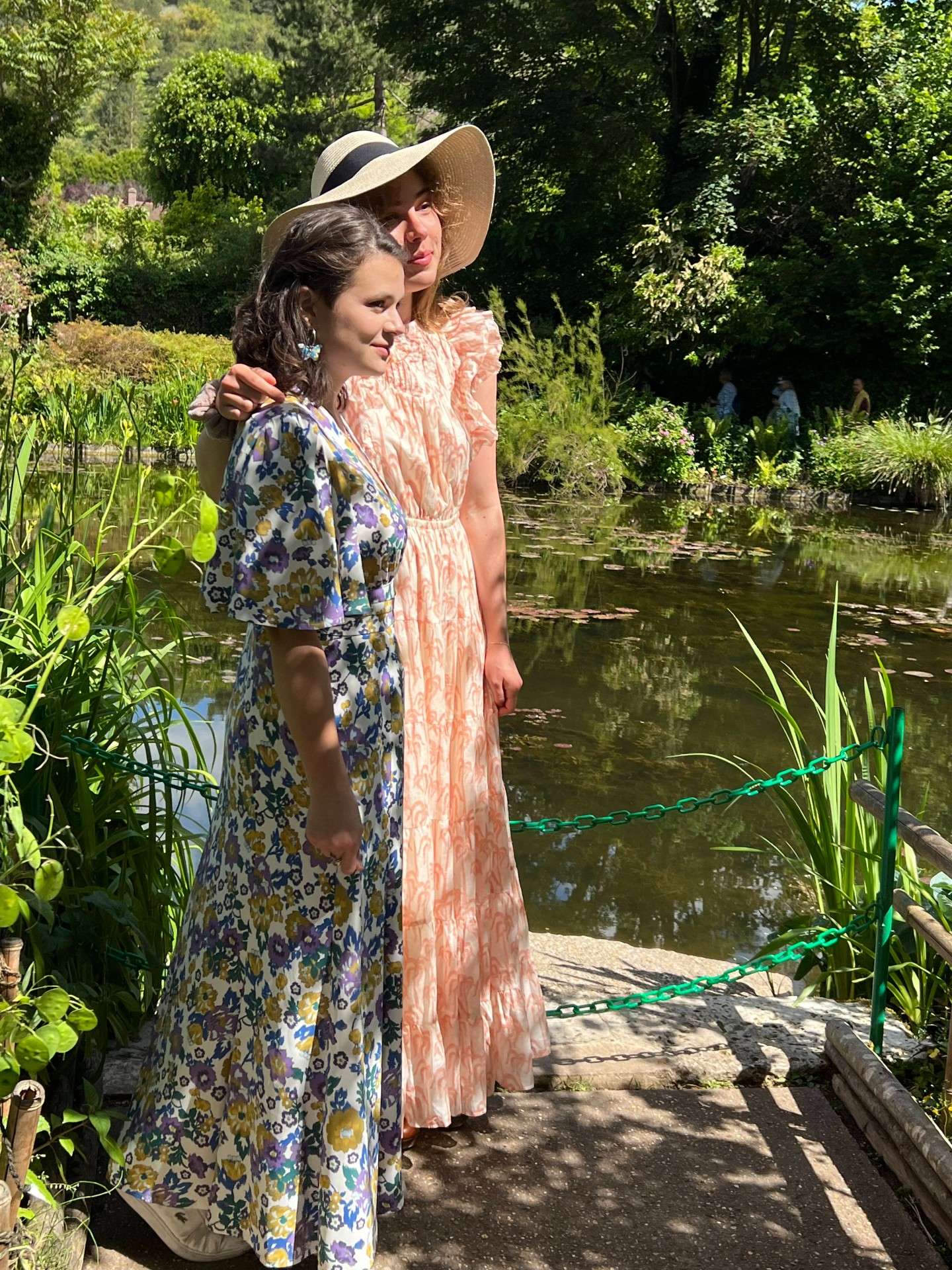 Sustainable Communities in Ecuador | Professor María Eugenia Lozano, Quito and Papallacta, Ecuador (May 22 - June 12)
Senior lecturer in Spanish and Latin American cultures María Eugenia Lozano traveled with students to three different sites in Ecuador: the northern Andean Mountains in the city of Cotacachi, the southern Andean Mountains in the city of Baños, and the Amazon rainforest in Yasuni National Park. In each location, they learned about sustainability efforts while being fully immersed in the culture and Spanish language by living with local families. 
During the program, students worked with communities that have a majority of women leaders to learn how they utilize and preserve the natural resources in their environment. Additionally, students produced a final essay and oral presentation to showcase their understanding of Ecuadorian culture and the Spanish language. 
"[Students] are immersing themselves in the Spanish language and culture by interacting, sharing, and living with families composed of multigenerational members," said Lozano. "They are also creating connections and a deeper understanding between the readings assigned in class and the reality of everyday life in the communities we visited by interacting with community leaders and seeing firsthand the struggles they face."
SUSTAINABLE COMMUNITIES IN ECUADOR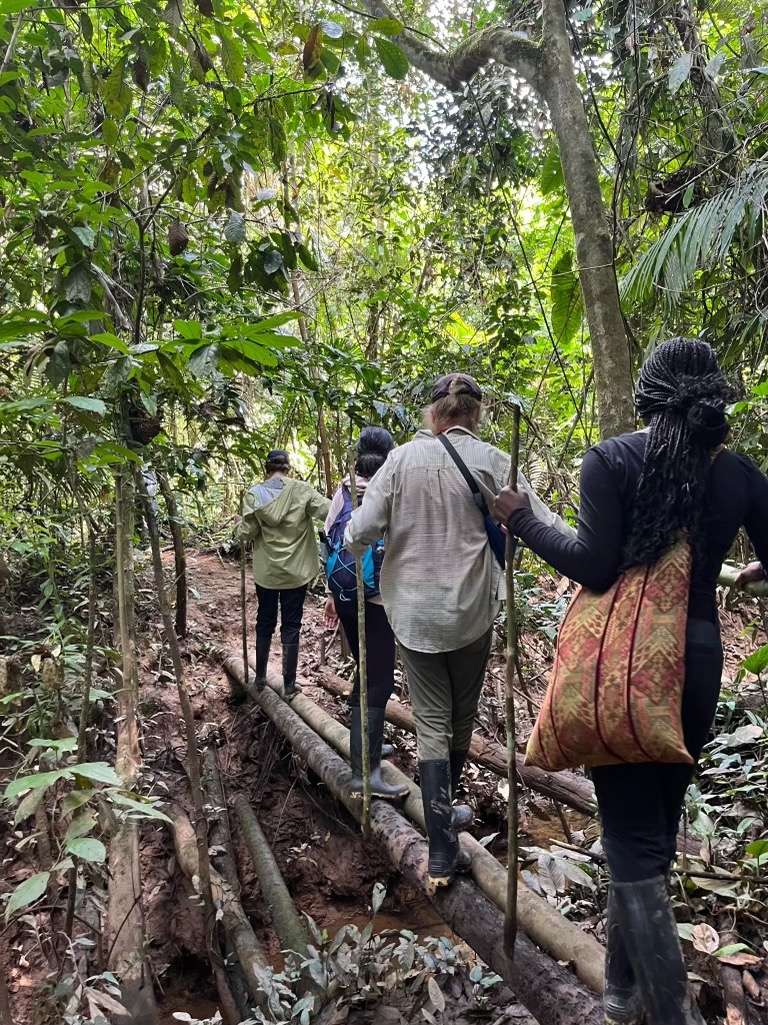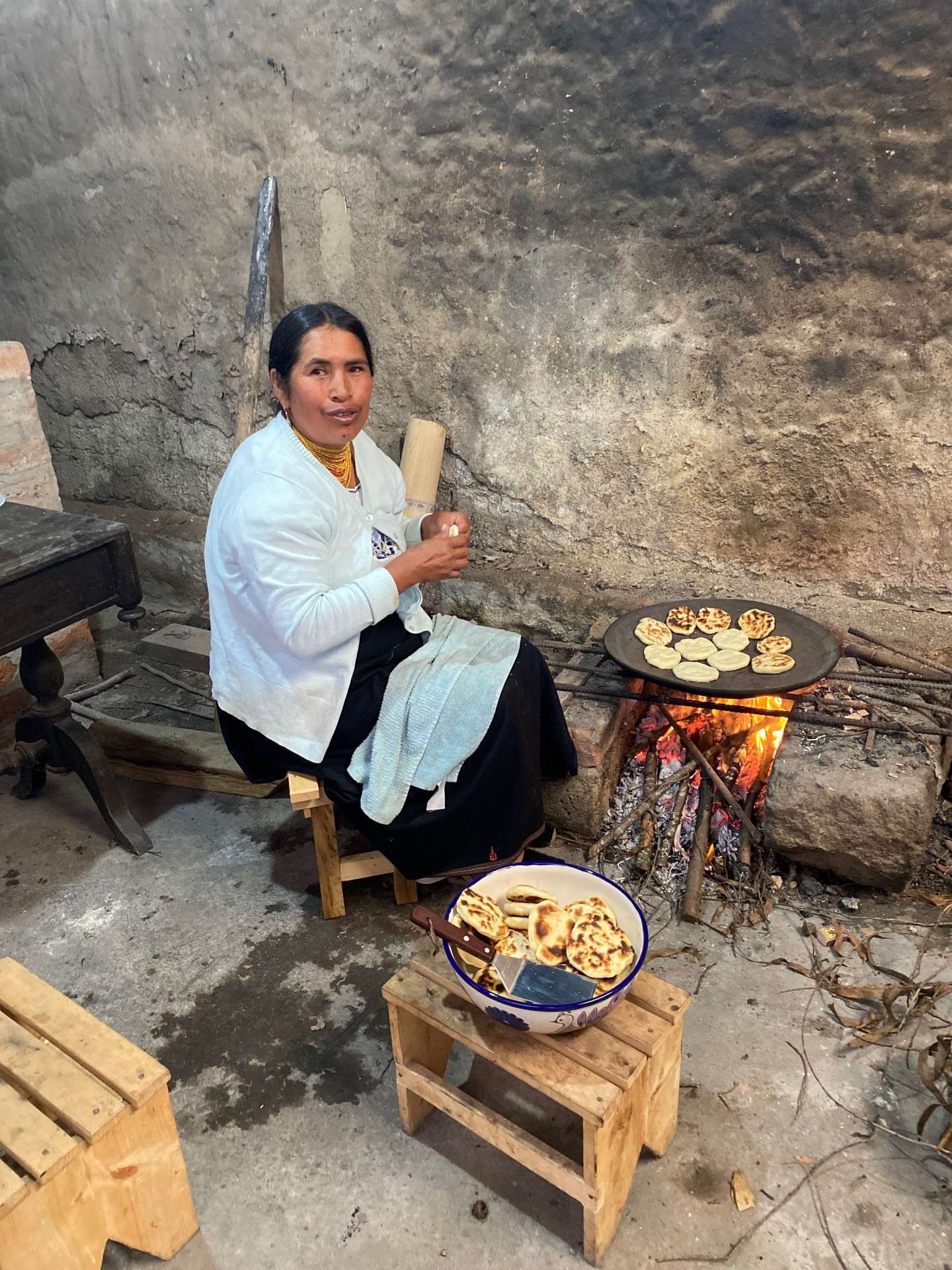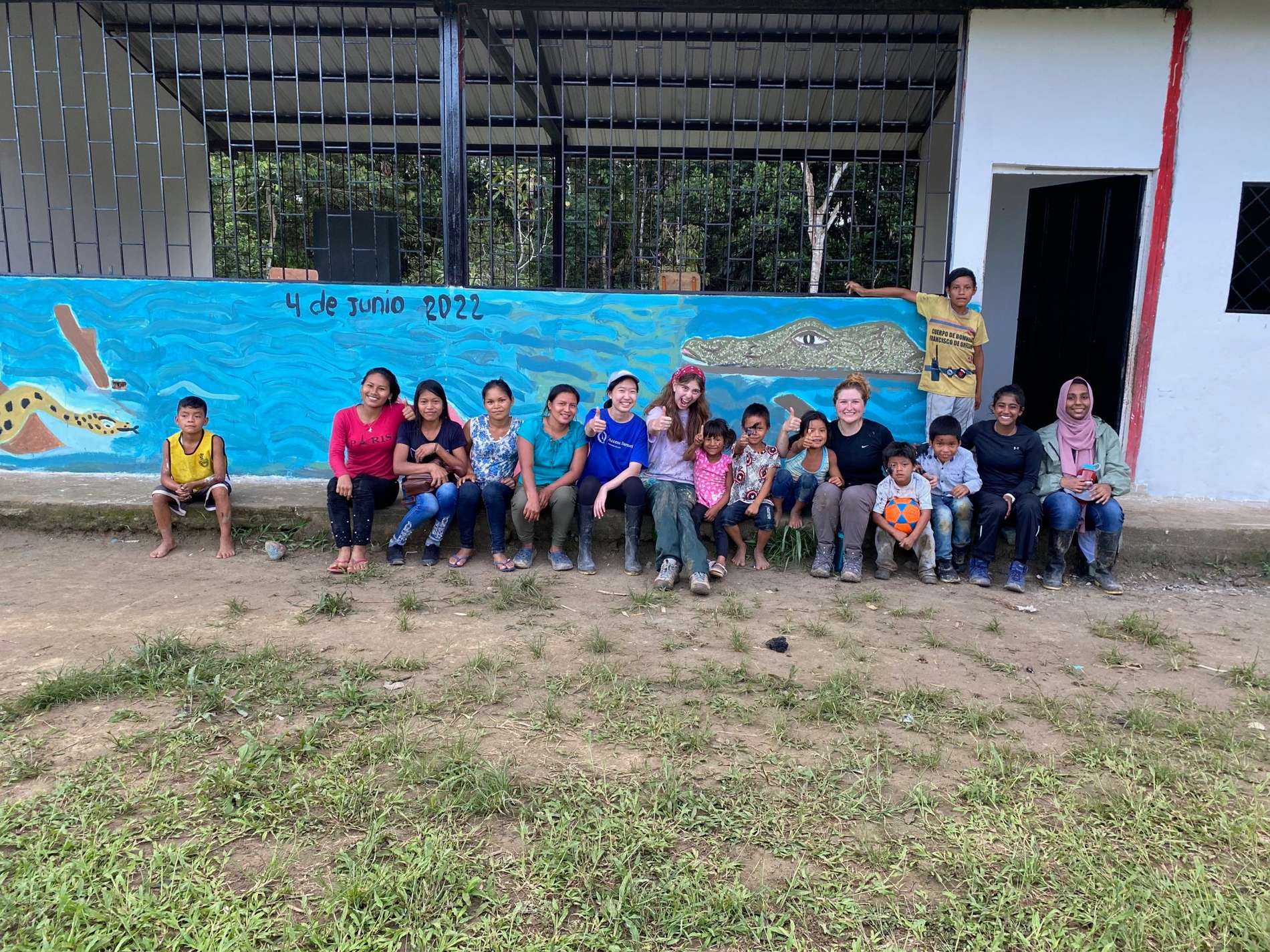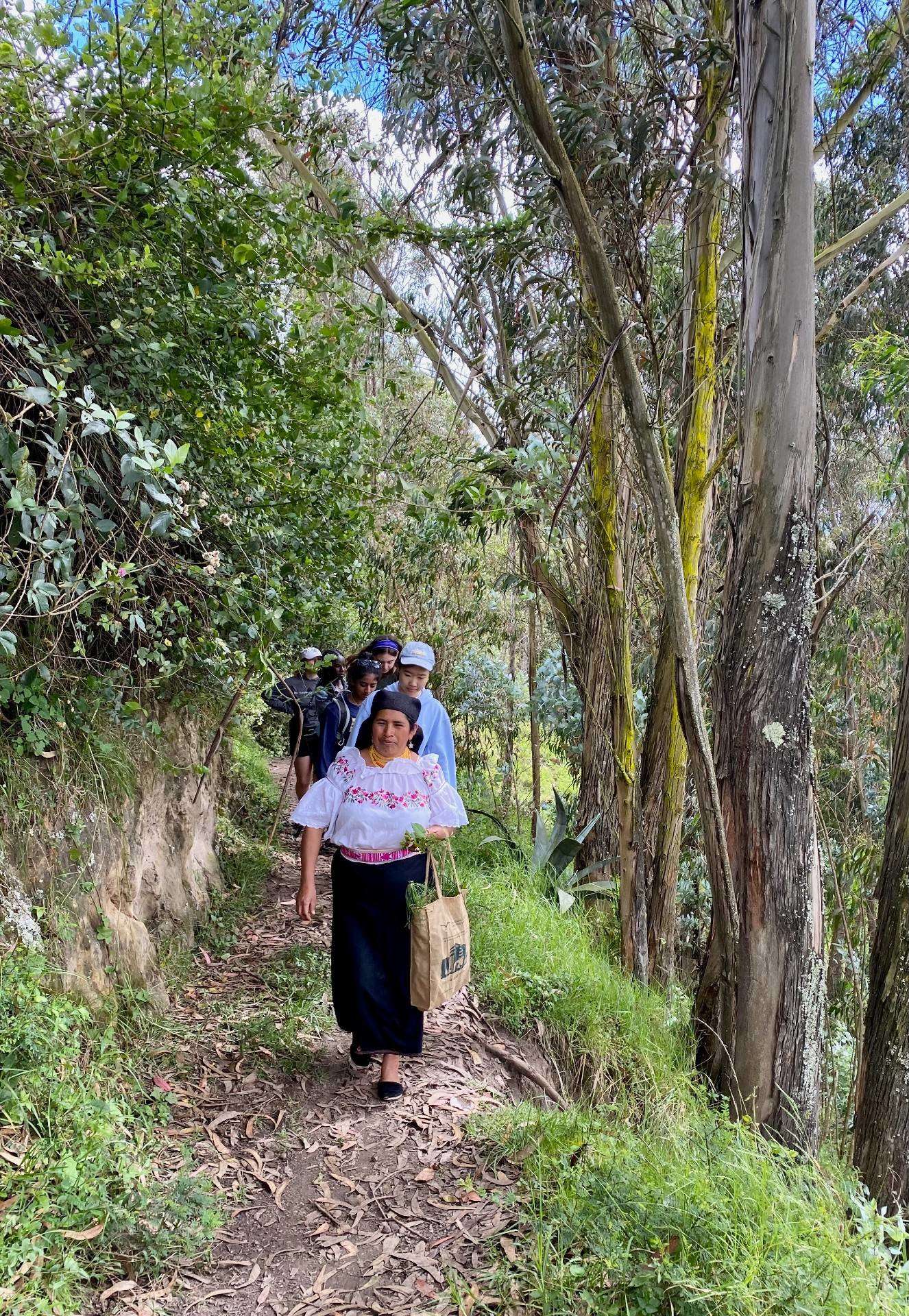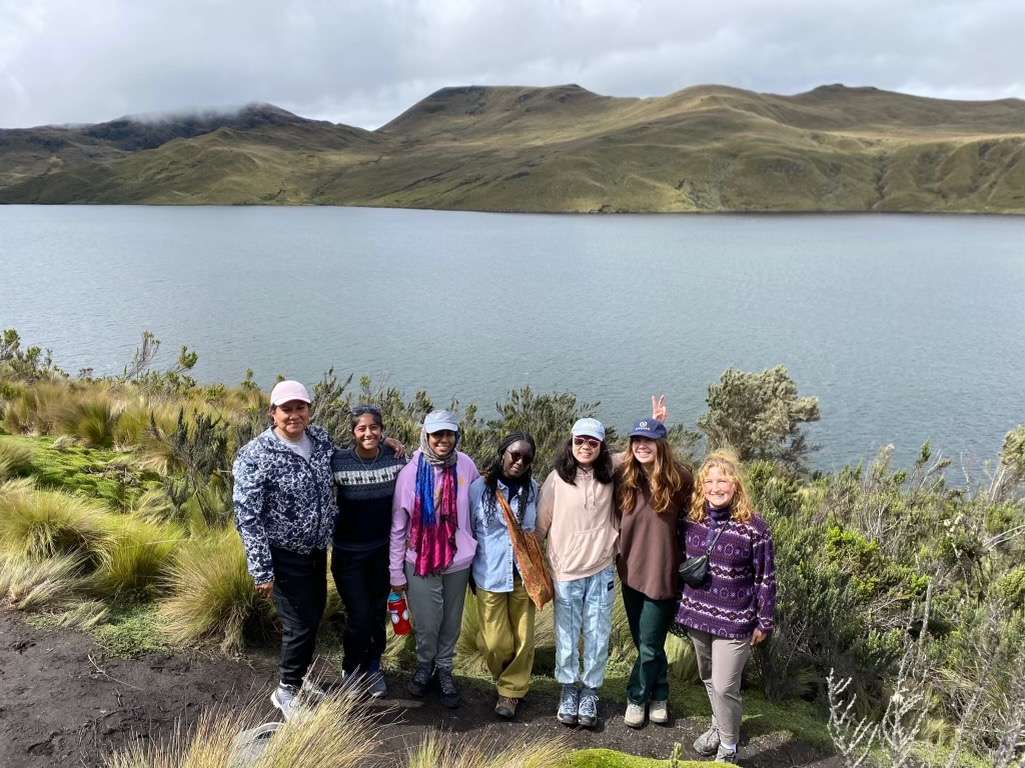 Dance in Paris | Professor Colleen Thomas-Young, Paris, France (June 1 - 30)
Under the direction of professor of professional practice in dance Colleen Thomas-Young, 12 dance majors honed their performance skills in the cultural hub of Paris. Throughout June, students practiced a variety of dance styles, attended performances, and participated in reflections under the tutelage of different international teachers and creators. 
Each day, the students took workshops, seminars, and master classes in contemporary, ballet, hip-hop, and African dance. They also attended weekly lectures to discuss the relevance of dance in Paris and observed 24 dance performances. At the end of the semester, the students created solo performances staged at the amphitheater of Micadanses and Résidence Jérôme Lejeune, where they stayed. Students were also given the opportunity to audition for and dance in a special performance at Paris Pride (Marche des Fiertés LGBT) in front of 40,000 people. 
"[Students] have the opportunity to connect with and learn from artists currently living in Paris," said Thomas-Young. "These invaluable connections truly last a lifetime, and students can create an international network of dancers, teachers, and choreographers from Paris and all over the world."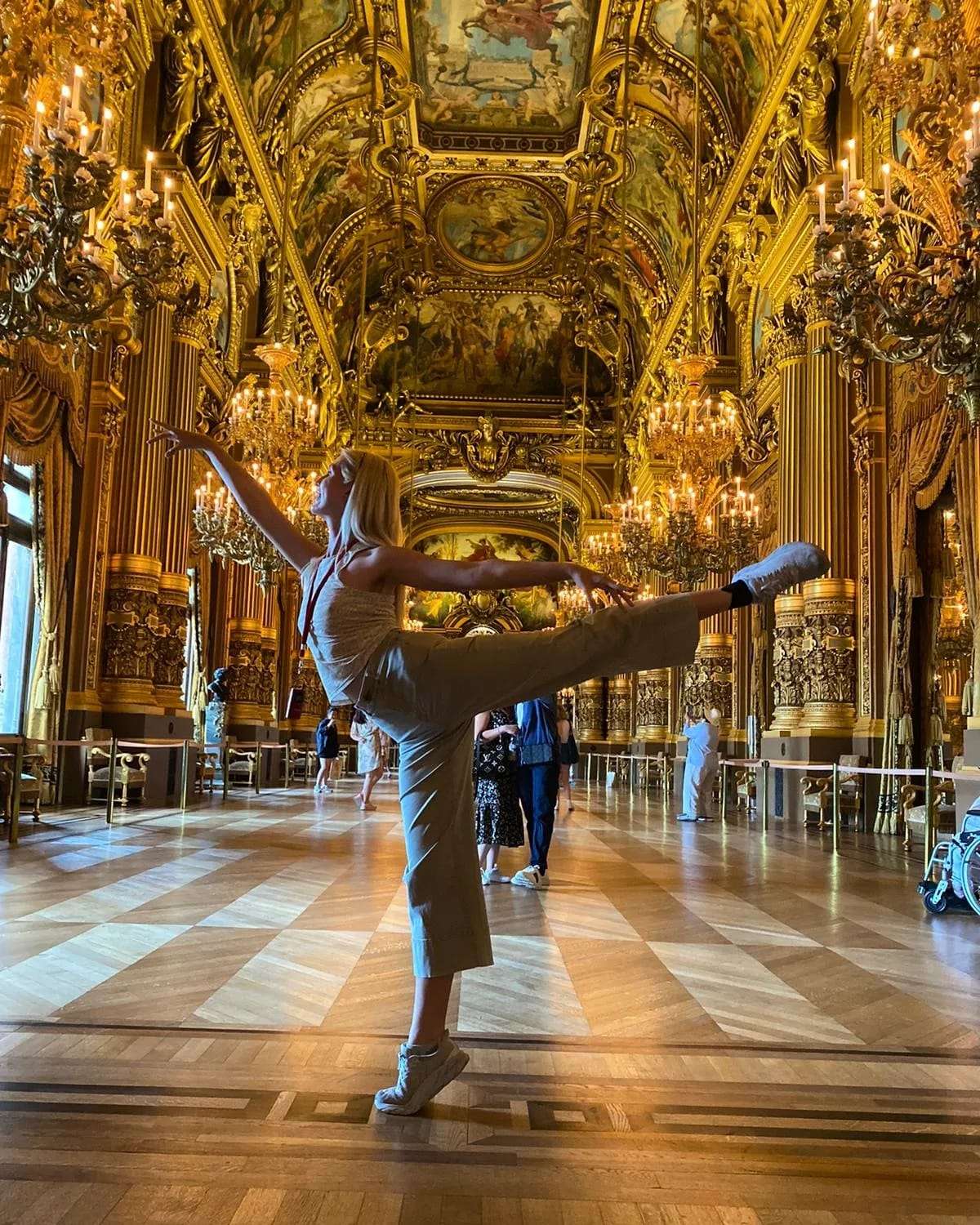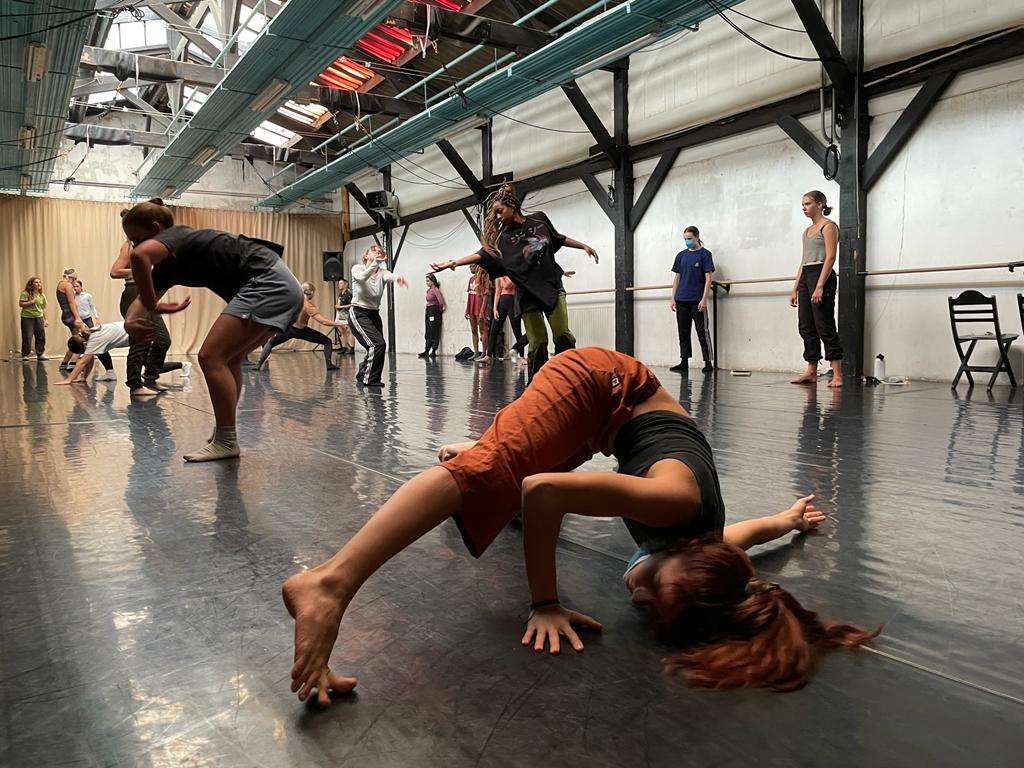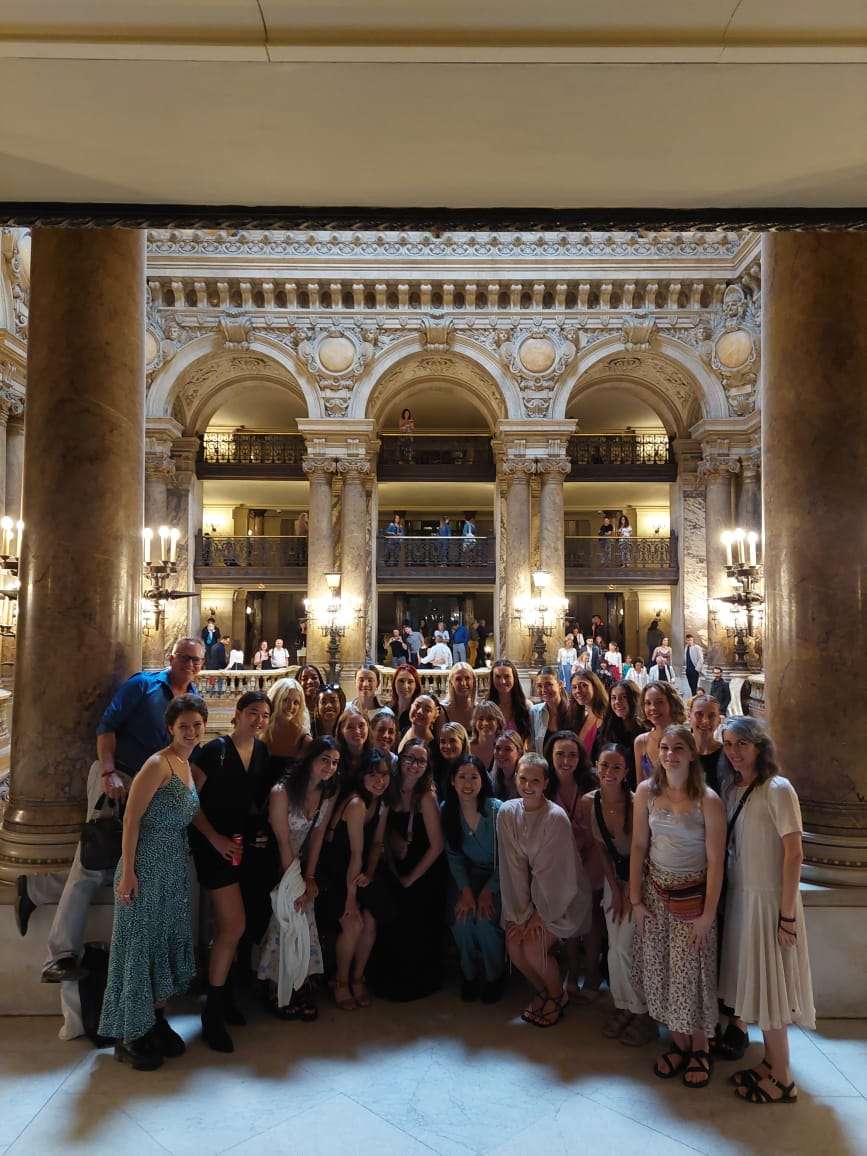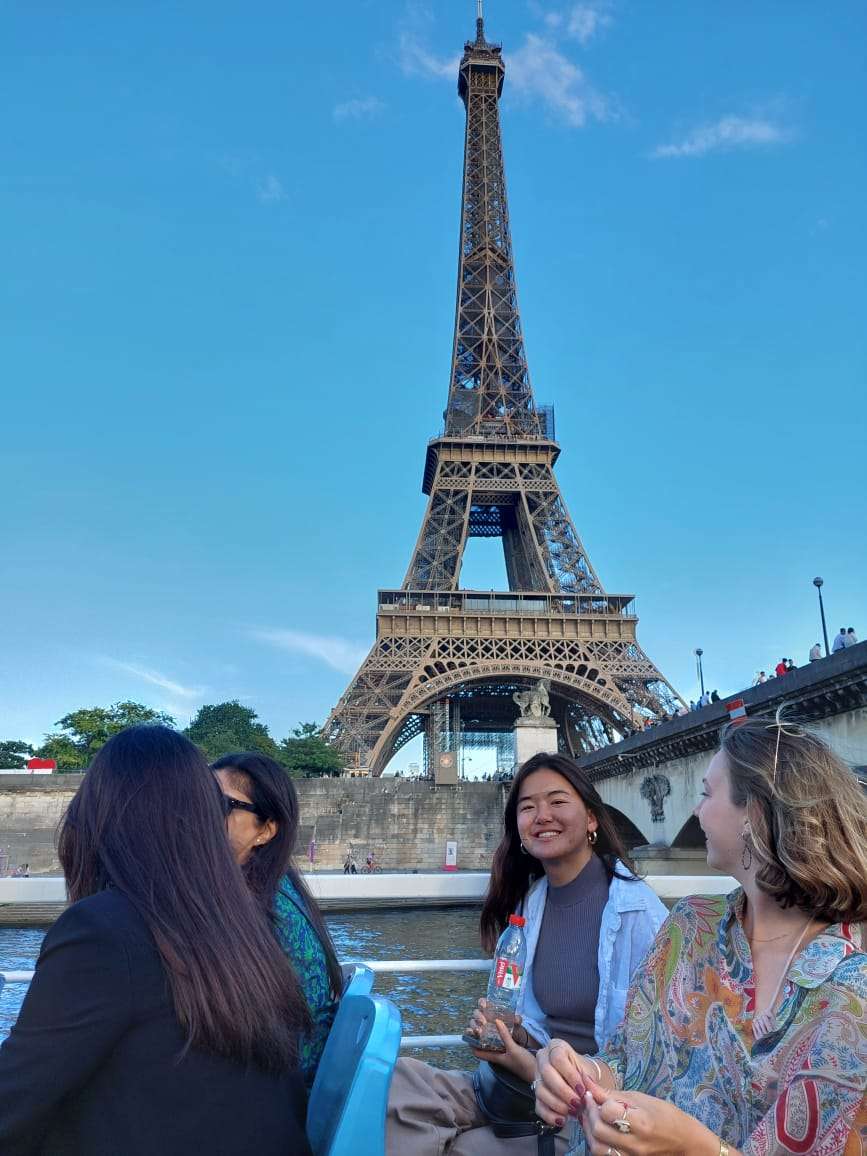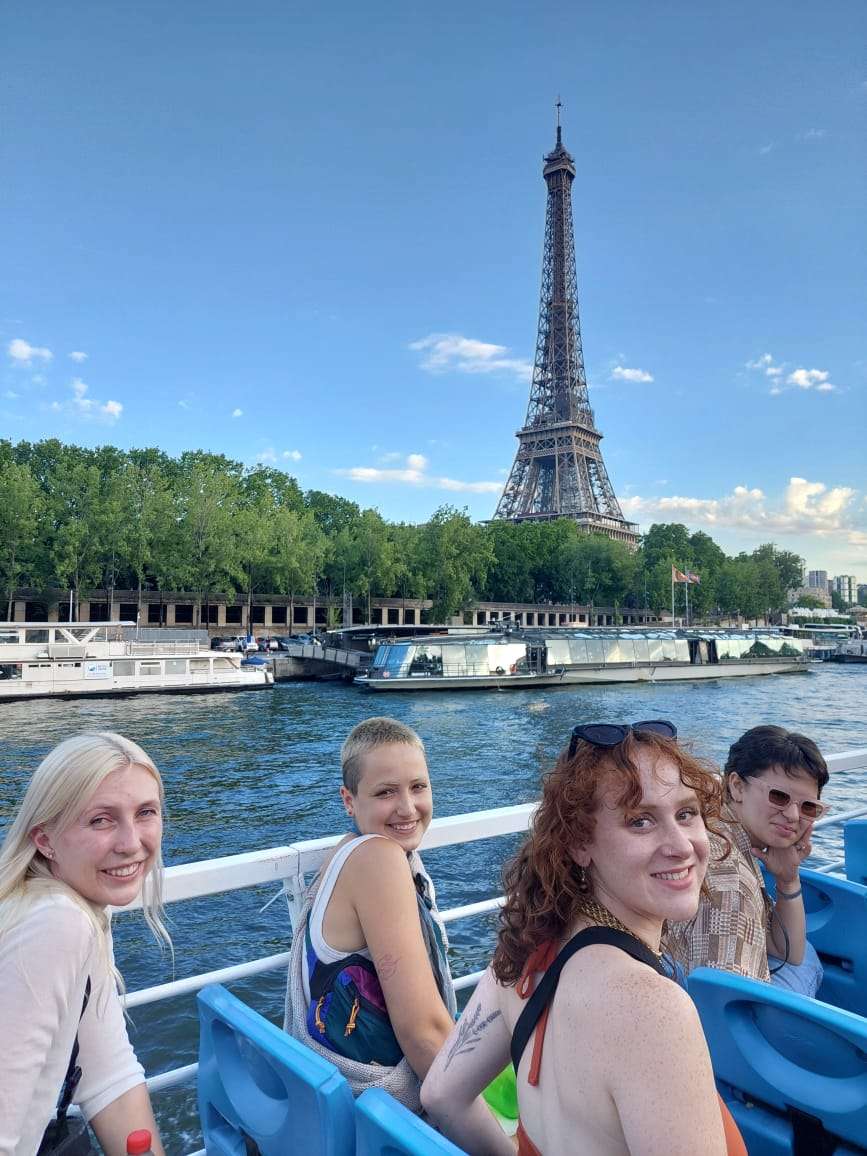 —REPORTED BY TARA TERRANOVA '25 & ZUYU SHEN '24