The Minor Latham Playhouse 
(118 Milbank Hall)
The Minor Latham Playhouse, located on the first floor of Milbank Hall, is a 132-seat proscenium theatre that serves as the home for most productions in the Barnard Theatre Department. 
The theatre's namesake, Minor White Latham, was a professor of English at Barnard where she taught Elizabethan literature and playwriting from 1914-1948. "She was perhaps best known," according to her obituary in the New York Times, "for a novel method of teaching playwriting. She had students act out all their plays as soon as they were written. 'After all, a play is written to be acted, not read,' she once said." In 1954, the theatre was renovated and renamed in her honor. 
In addition to serving as a performance venue for Barnard student organizations and departmental productions, the Minor Latham Playhouse (or "MLP") also hosted a variety of productions from the wider New York City theatre community. The most notable instance of this is from 1959 when the original production of the musical The Fantasticks premiered in a one-acts festival in the MLP. 
Photos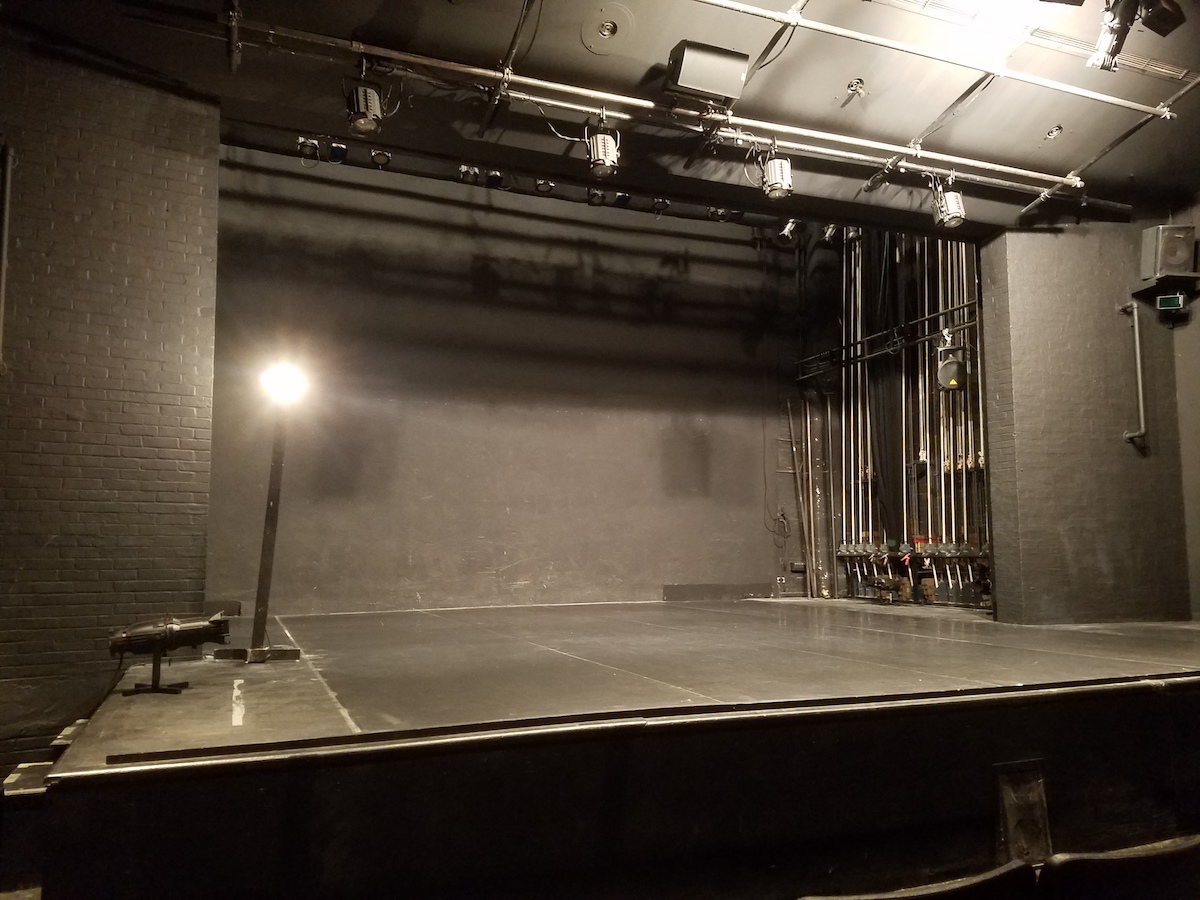 Marion Victor Studio
(Milbank 229)
Named for Marion Victor (née Pinkussohn) of the Barnard class of 1925, Milbank 229 is a small black box rehearsal and classroom studio used for theatre department acting, directing, and design classes, as well as for rehearsals for departmental productions and scene study classes (by student appointment). 
Theatre Design Room 
(Milbank 230)
The theatre design room is a classroom and workspace for design classes and students completing design work on departmental productions. 
Costume Shop
(Milbank 228)
The department costume shop, managed by Kara Feely, is where department costumes are stored, altered, and fitted for productions. Costumes are available to borrow for studio classes as necessary; students should make an appointment with Kara to check out items. Students interested in work-study positions in the costume shop should see here for more information. 
Scene Shop
(Milbank 20)
The department scene shop, located in the basement of Milbank Hall directly beneath the Minor Latham Playhouse, is where scenery is stored and built for department productions. Contact Technical Director Greg Winkler with any questions about the scene shop. For more on our sustainable design and production practices, see here. Students interested in work-study positions in the scene shop should see here for more information. 
The Glicker-Milstein Theatre
(Diana LL200)
The Glicker-Milstein Theatre is a flexible black box performance space located on lower level 2 of the Diana Center. It is run by Student Experience and Engagement (SEE), and predominantly hosts student productions, though it is a primary venue for Theatre Department classes in acting and directing, and periodically hosts departmental productions as well. 
For more information about the Glicker-Milstein Theatre (GMT), please contact gmt@barnard.edu.
Photos